Mustache Mugs
For the mustache-obsessed out there, now you can enjoy effortlessly masquerading behind a character moustache while drinking your favourite coffee.
Punch Coffee Mug
This coffee cup reminds you that getting up is hard, you need strong coffee and a good punch in the face to get going. [link]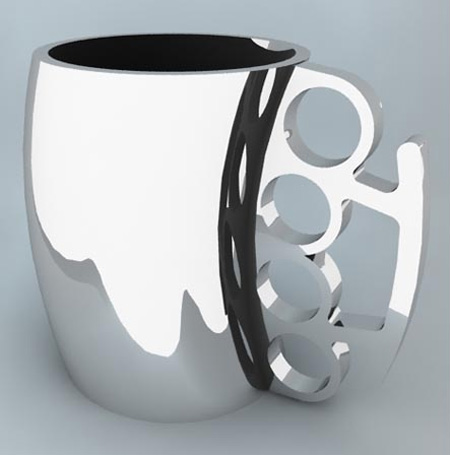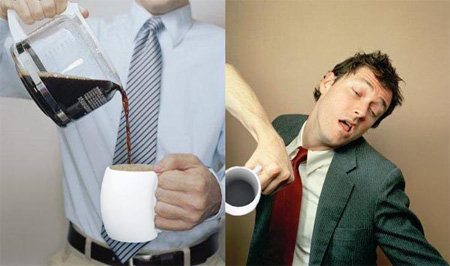 Dunk Mug
This smart ceramic mug features a special compartment in which you can store cookies. [link]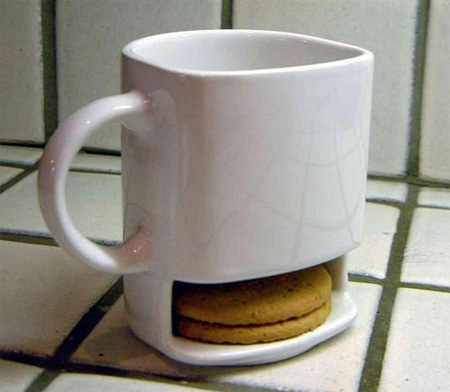 Camera Zoom Lens Mug
Unfortunately, this is not a real mug, just a brilliant concept design.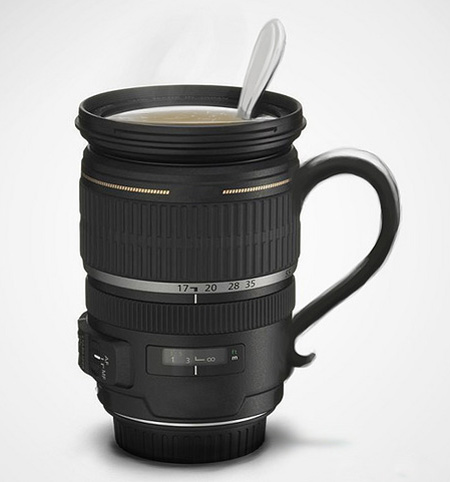 Starbucks Sweater Mug
Creative mug made to look like it was knitted. [link]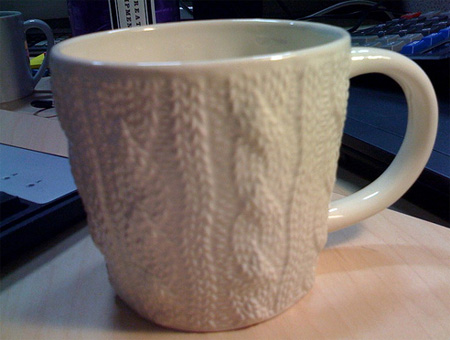 Cadarache Cup
Unique cup set designed to imitate the shape of a nuclear power plant. [link]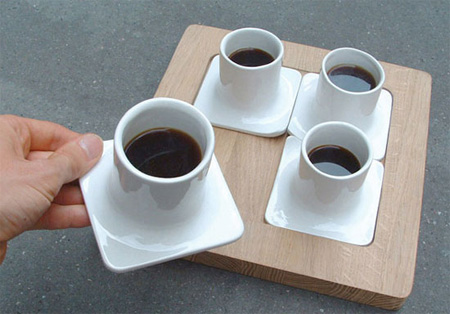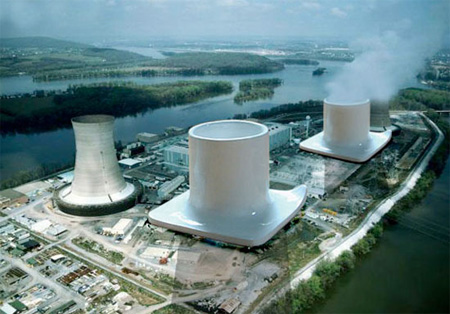 Cortado Cup
Cortado 2/3 Coffee + 1/3 Milk cup designed by Pilotto Ignacio. [link]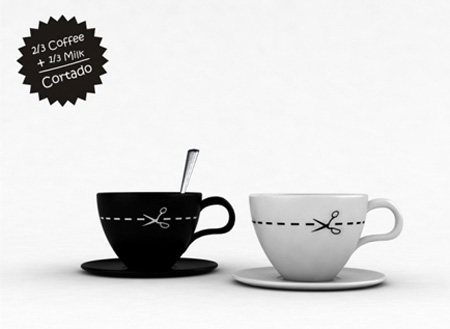 Melting Icebergs Cup
The external surface of the cup is printed with a second layer of heat sensitive ink that is revealed when hot water is poured into the cup. [link]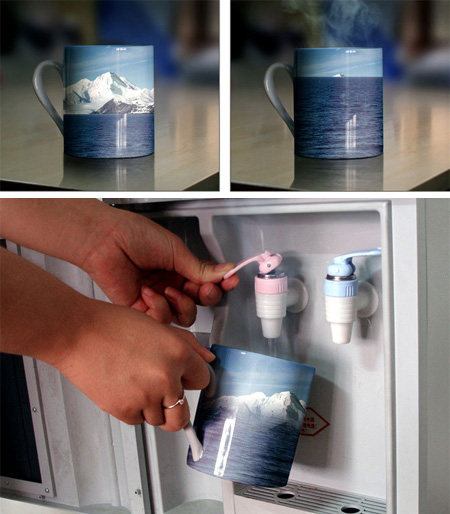 Stacked Cups
Stacked is comfortable in the hand and amusing to the eye. No matter how you grab it, it's guaranteed to enliven your coffee break and perk up your pantry. [link]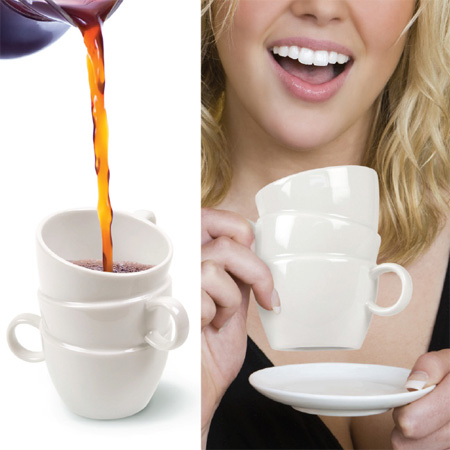 To Go Cup
Different ways to drink coffee. The hypothetically saucer become the cap of the cup. [link]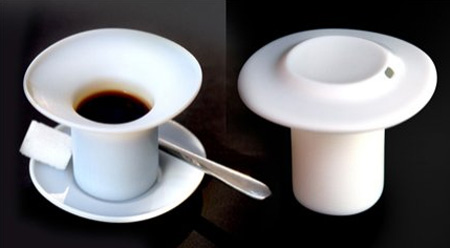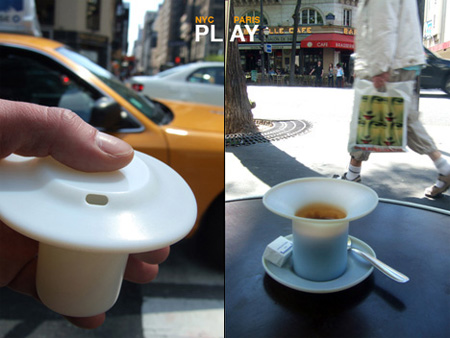 My Cuppa Mug
My Cuppa helps you mix your drink to the perfect consistency, based on the color-coded guide inside. Options include everything from a straightforward "milky" to an extra-strong "builder's brew". [link]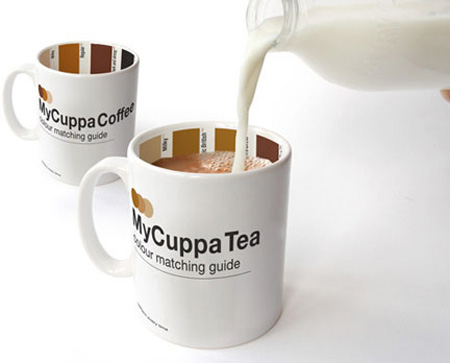 Gun Mug
Go slow in life, kill time with a cup of coffee. [link]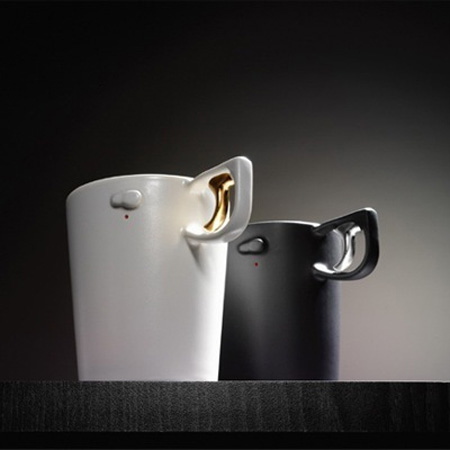 Drink Selector Mug
Tired of telling people how you like your tea or coffee? Twist rings to reveal your choice of drink and your milk and sugar preferences. [link]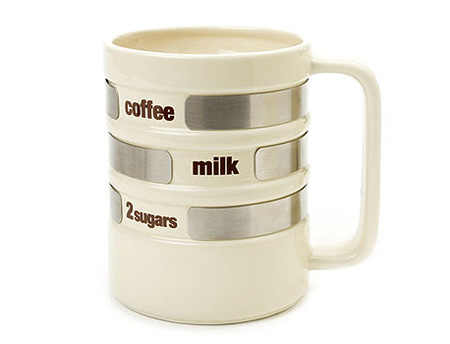 On/Off Mug
At first glance it's simply a standard black mug with big white letters that say "OFF". Nothing fancy, but once you add the hot beverage of your choice, the mug changes color to white and in big black letters it states: "ON". [link]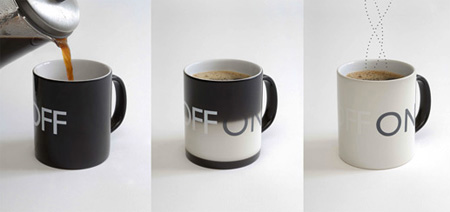 Link Mugs
Mugs that link together: An elegantly formed cross on the side of each mug fits neatly into the next, forming a self supporting row of up to 6 mugs. [link]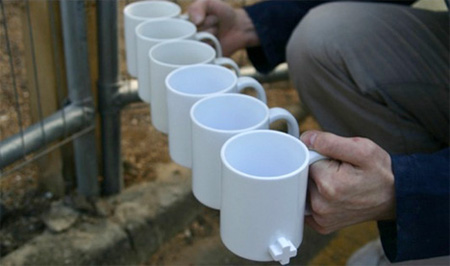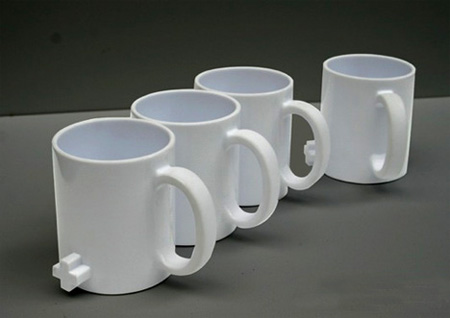 Crinkle Cup
Designed to look like a discarded, plastic coffee cup, the Crinkle Cup is actually made out of ceramic. [link]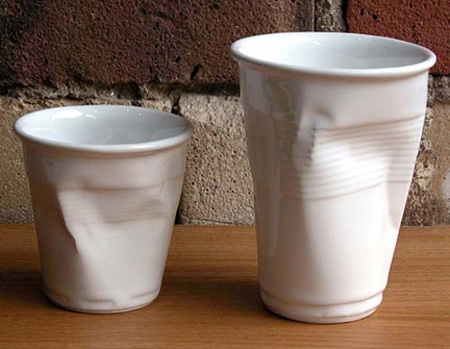 SmileCups
Creative SmileCups designed by Studio Psyho. [link]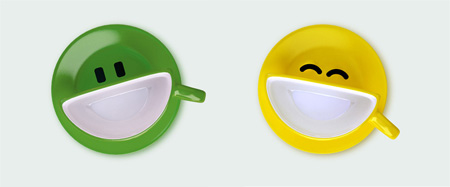 Tea Bag Coffin
With the "Tea bag Coffin", the drinker can tidily bury the bag under the cup and out of the way. RIP. [link]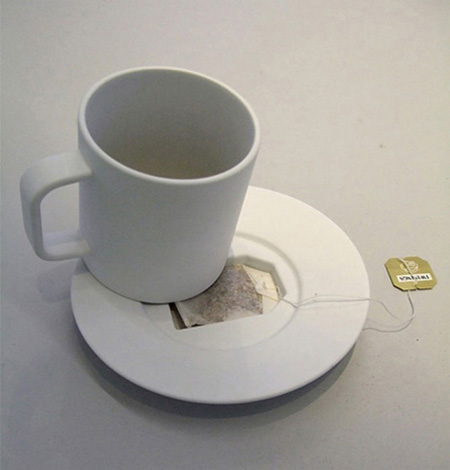 Me Cup
Me Cup is designed to keep your liquid hot and keep you fingers cool. The cup has empty chambers in its wall to prevent burns and to isolate the hot liquid. The cup comes with a saucer, which also has its role to play because it can be transformed in a lid to keep the heat inside and serves as a locking system to stack and store them on top of each other. [link]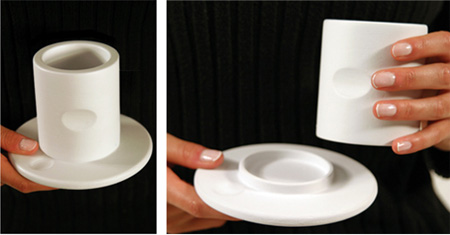 Darth Vader Mug
Let the Dark Lord of the Sith watch over your coffee! [link]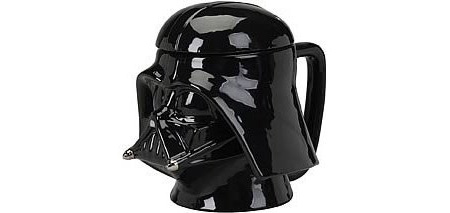 Mr. P Lick Mug [link]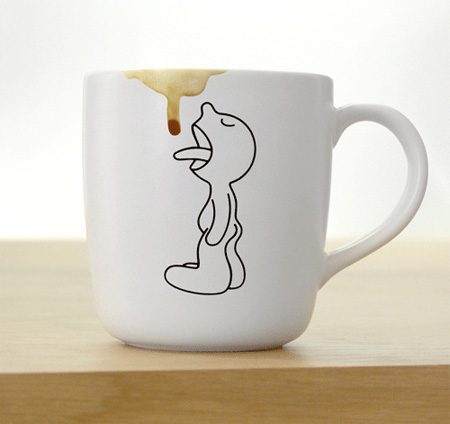 Anamorphic Cups
The Anamorphic Cup is the first product to employ the centuries old visual play of the anamorphic cylinder. The stainless steel cup has a polished mirror finish. The porcelain saucer is printed with distorted images or words. These graphics can only be viewed correctly though the curved, reflective surface of the cup. [link]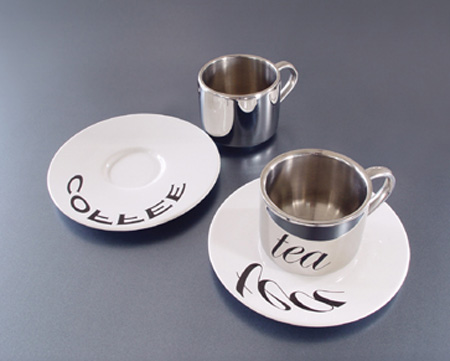 The Pessimist's Mug
You'll never see the glass as half-full again. [link]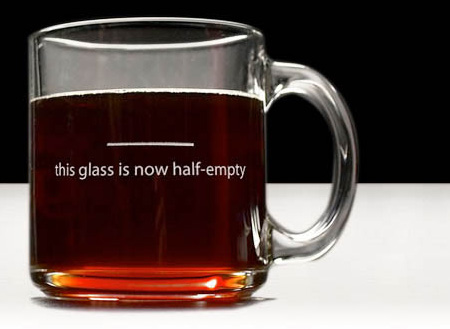 Helvetica Coffee Mug
Coffee, like Helvetica, is an acquired taste. To satisfy both habits, this white ceramic mug features four weights of the timeless font – in corresponding caffeinated shades – and a sensibly squared handle. [link]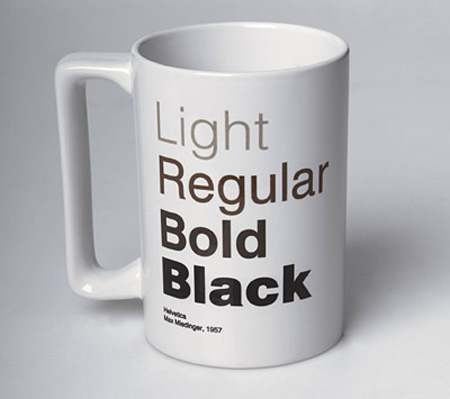 The Ultimate Coffee Cup
The oval body of this mug brings the center of gravity closer to the hand. The handle and body can be held in several ways, all more comfortable than traditional mugs. [link]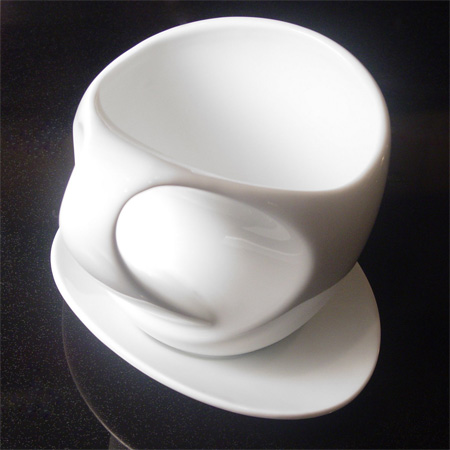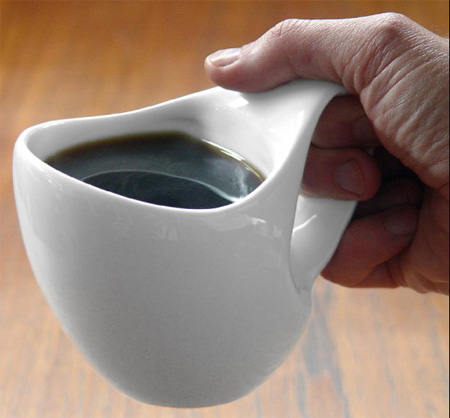 Reference by : www.toxel.com ,www.nycmugged.com